vor 1 Jahr · 1 min. Lesezeit · visibility ~10 ·
Asioso QuickTranslate Module for Pimcore - Translating Languages With the Help of AI
With the help of DeepL, Asioso developed a free module for Pimcore to make the work of its customers more efficient.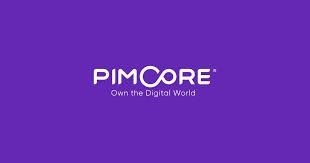 DeepL translation works with neural networks and artificial intelligence. This results in high-quality translations. It is possible to translate individual small text blocks, titles, objects or even complete texts and entire documents on the fly. In addition, individual content elements, product data and similar data objects can be translated into any language. To save time - for example, if part of a large document has already been translated and things went wrong with small sections - it is also possible to retranslate these specific sections separately, thus saving time. Through artificial intelligence, the translator finds out what the text or the element to be translated is about. This has the positive consequence that the quality of the translations increases with the length of a text because the translator recognizes connections and context. 
Among others, DeepL can translate the following languages:
English
German
French
Spanish
Italian
Japanese
Chinese (simplified)
How the translation of the implemented module to Pimcore works can be seen in the video above. Simply select the original language and the desired target language and QuickTranslator does the work.
How asioso DeepL QuickTranslate Module works
The DeepL API for Pimcore is used to translate objects, whole documents, or single modules. This allows the data to be automatically translated from the original language into the target language. Text-based content is read from the source language in Pimcore and sent to the DeepL API. Subsequently, all content is translated and inserted into the target languages accordingly. The module is implemented as a Symfony Bundle and is available for free in the Pimcore Marketplace.  
The DeepL QuickTranslate module offers various advantages 
Simple and fast installation and configuration  
Full cost control due to configurable translation limit  
Favorable conditions for the translation (1 Eurocent for 500 characters)  
Technical documentation  
Detailed user manual  
Free module thanks to asioso  
The QuickTranslator module for Pimcore paves the way for an even easier translation of content with a wide variety of different languages, thus improving time-to-market and optimizing internal editorial processes.  
About asioso 
asioso is a digital agency based in Munich. They distinguish themselves through their strategic and technical knowledge. Combined with creative competence and technological expertise, these are their success factors! Their mission is to help companies to communicate their messages both emotionally and functionally to their consumers. Their ideas strengthen brands and inspire their customers. In addition to its headquarters in Munich, asioso is also represented in Bielefeld. asioso has long-standing and successful partnerships with e-Spirit, Pimcore, CELUM and Censhare. 
Sie haben keine Gruppen, die auf Ihre Suche passen